All News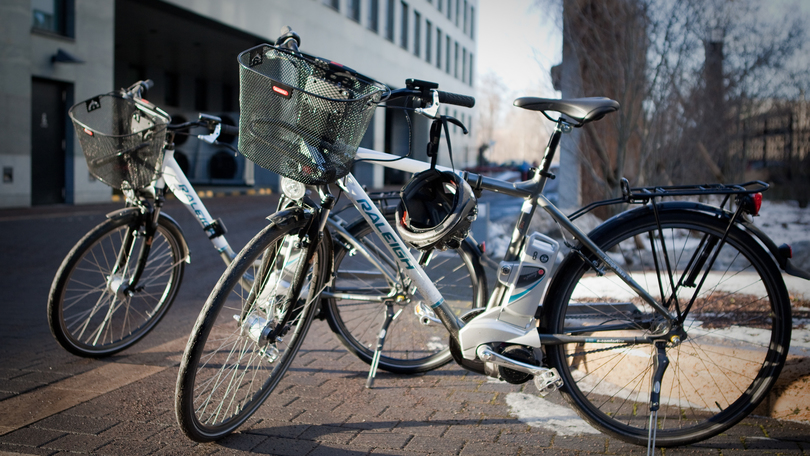 The National Cycling Plan is the Federal Government's strategy for the promotion of cycling in Germany. It includes concepts, thematic focuses and concrete objectives that the Federal Government, federal states and local authorities as well as additional actors pursue within their field of responsibilities.
The new National Cycling Plan – NRVP 3.0 – was adopted by the Federal Cabinet and presented to the public at the National Cycling Congress on 27 and 28 April 2021. All the actions and objectives of the NRVP 3.0 were coordinated in dialogue with professional associations and representatives from federal states and local authorities. The Plan also includes ideas that resulted from an online public participation.
Guiding objectives of the National Cycling Plan 3.0
Seamless cycling infrastructure in Germany
Germany to become a country of cycling commuters
Cycling at the heart of modern mobility systems
Cycling to become ubiquitous in urban and rural areas
Vision Zero for cycling
Urban cargo transport by bicycle
Germany to become a country of cyclists
Cycling to become intelligent, smart and connected
Cycling helps to tackle climate change and protect the environment
Cycling accounts for a sizeable and increasing share of the traffic volume in Germany. In addition, it can help to tackle many current and future transport and social challenges, because it has a positive impact on the environment, the climate, the quality of life in towns and cities and people's health. Against this background, the Federal Government attaches great importance to promoting cycling as part of a modern transport system in urban and rural areas.
The promotion of cycling benefits everyone, including those people who mainly use their car or walk. Because cycling is an environmentally friendly means of transport that does not produce noise or harmful emissions. It requires little space. In combination with local public transport and walking, it makes it possible to reduce the levels of motor vehicle traffic, especially in city centres, thereby tackling congestion and lowering pollutant and noise emissions. This is one of the main reasons why towns, cities and regions with a high modal share of cycling are usually rated as especially vibrant and liveable. In addition, cycling is an economic factor that is becoming increasingly important.
Cycling's share of traffic to be increased
At present, about 11 per cent of all trips in Germany are made by bike. It is planned to increase this share significantly in the coming years - our neighbours Denmark and the Netherlands show that there is definitely an enormous potential in this field. In Denmark, cycling accounts for 18 per cent of traffic; in the Netherlands it is even higher at 27 per cent.
In order to increase the overall use of bicycles, many individual steps and packages of measures by all stakeholders will be necessary. The authorities at Federal, federal state and local level will have to make a team effort to encourage more people in Germany to switch to cycling in the future. A key prerequisite for getting people on their bikes is a good cycling infrastructure which makes cycling both convenient and safe.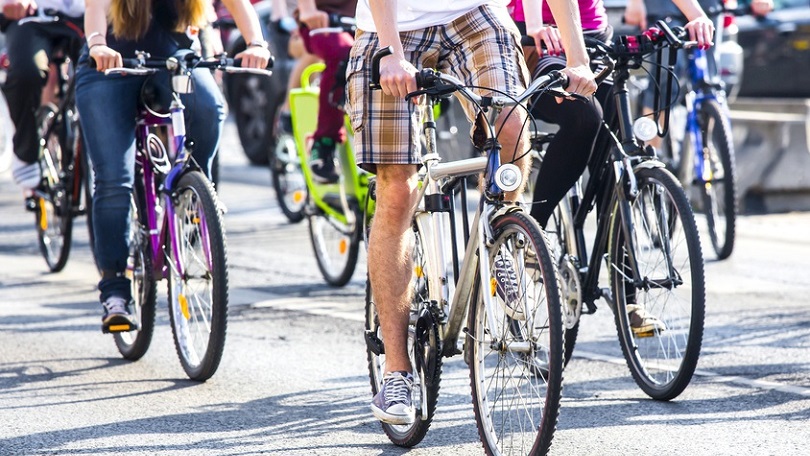 Cycling as an element of an integrated urban planning and transport policy
The 2020 National Cycling Plan (NCP) is an essential instrument of the integrated transport policy of the Federal Government. The 2020 NCP is a strategy paper setting out the fundamental guiding principles for the promotion of cycling. It is to adapt the promotion of cycling to new challenges, including to new requirements stemming from an increasing attractiveness and acceptance of cycling as a transport mode that saves energy and does not require much infrastructure, the promotion of cycling in urban and rural areas as a means of transport on an equal footing with others and use options involving electric mobility that will become even more diverse in the future. The NCP 2020 uses nine action areas to identify the major actions required for evolving cycling and describes/recommends the specific steps that have to be taken by the Federal Government, federal states and local authorities, each within their own sphere of responsibility. In this context, specific projects will be funded.
Concerning the leasing of official bicycles, the regulations under the 2018 Annual Tax Act stipulate that from 1 January 2019, employees benefit from a complete tax exemption for the benefit-in-kind derived from the lease of an official cycle/pedelec by the employer.
Beyond the funding of cycling infrastructure and the provision of financial assistance to pilot projects, the Ministry performs an important function in evolving the regulatory framework (e.g. German Road Traffic Regulations, Road Traffic Registration Regulations).
Joint efforts by the Federal Government, federal states and local authorities
The promotion of cycling is a communal task at Federal, federal state and local level. With the NCP, the Federal Government has taken over an active role as a facilitator, coordinator and catalyst in order to promote cycling nationwide. In addition, the Federal Government is financing the construction of cycle paths along federal highways. Germany is a federal country with a clear division of tasks, and it is primarily the federal states and local authorities that are responsible for cycling infrastructure and the promotion of cycling in local communities. Thus, although the NCP is a plan of the Federal Government, the recommendations it contains are addressed to the federal states and local authorities, in particular.